Unilight LED: Leading LED Video Wall Manufacturer
Make visuals pop with our best-in-class, true-color LED video wall displays. Turn heads and keep them turned.
Imagine walking through a museum exhibit and seeing the displays come alive, responding to your every move. It's like stepping into a visual wonderland.
At UnilightLED, we help you create immersive and engaging experiences with our state-of-the-art LED video wall displays. Whether it's a live event, trade show, or museum exhibit, our LED walls offer vibrant and high-resolution displays that turn heads and leave a lasting impact.
With pixel pitches ranging from 2mm to 10mm, our LED wall panels make visuals pop at the furthest distances, create movements smoother than crystal, and ensure you get an always-streaming viewing experience.
Want to take your museum, theme park, or trade show to the next level? Or looking for a video wall supplier to meet all your needs? Don't settle for ordinary displays. Create extraordinary experiences using our LED video wall technology.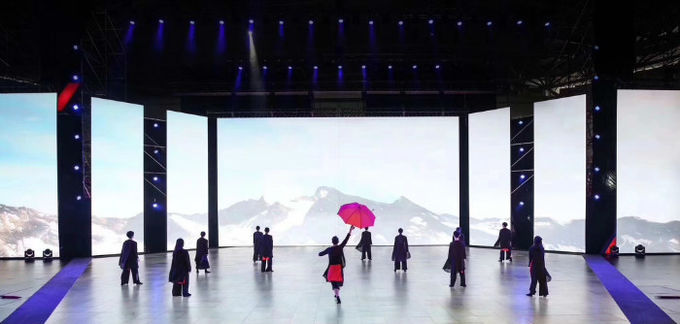 Get the most affordable LED Display
Screens with Peerless Quality Videos
Pick the LED wall panels that fit your needs and application environment without any worries about the price, quality!
How Can Unilight LED Billboard
Transform Your Business?
With unparalleled quality and realistic video, our LED screen will change how others see your brand for the best.
exported to more than 50 countries and regions