Is your Nationstar LEDs real or fake ?
Today , we are going to share with you how to verity the nationstar LEDs real or fake
As the brand nationstar LEDs become more and more famous in all of the world during these these years. Especially for LED screens application, Nationstar LEDs became the one of the first option for bidding for many project events.
Unfortunately, there are some factories are selling the " nationstar LEDs " to their customers, and then not the real one from Nationstar company. After the problems come, the customers always complaint the quality of nationstar LEDs also just so so. We both know it is not the truth. Nationstar is the top one quality which made in China.
So, after some fake " Nationstar LEDs " came up on the market. Then BIBI LED would love to help you and help Nationstar company to keep their reputation. We would love to offer FREE TESTING for you after you purchase the LED SCREEN or LED MODULES which made by Nationstar LEDs.
BIBI LED will send your LED MODULES to Nationstar company, and give back the report for you to verity it is the real one or not. You only need to in charge of the delivery cost to our company.
We heard it evaluation center from Nationstar company, the fake material is really hard to find out from the eyes or simple test. Some of the factories use the same package, the model numbers to the customers, but when they really are producing as a complete LED modules , they just replace to another material. It is really horrible. So open your eyes every time when you check the quality.
Here is the process how we check your material, all of the process is FREE.
Unilight LED is always on the way to use the real material whether Kinglight, Nationstar for all of our customers !!! It is not only responsible for you, but also for the reputation of our long term business.
Unilight LED is promised you again here . We make your business grow from quality, service and support. Never and ever use the fake material for you. Let's build our long term business start from here.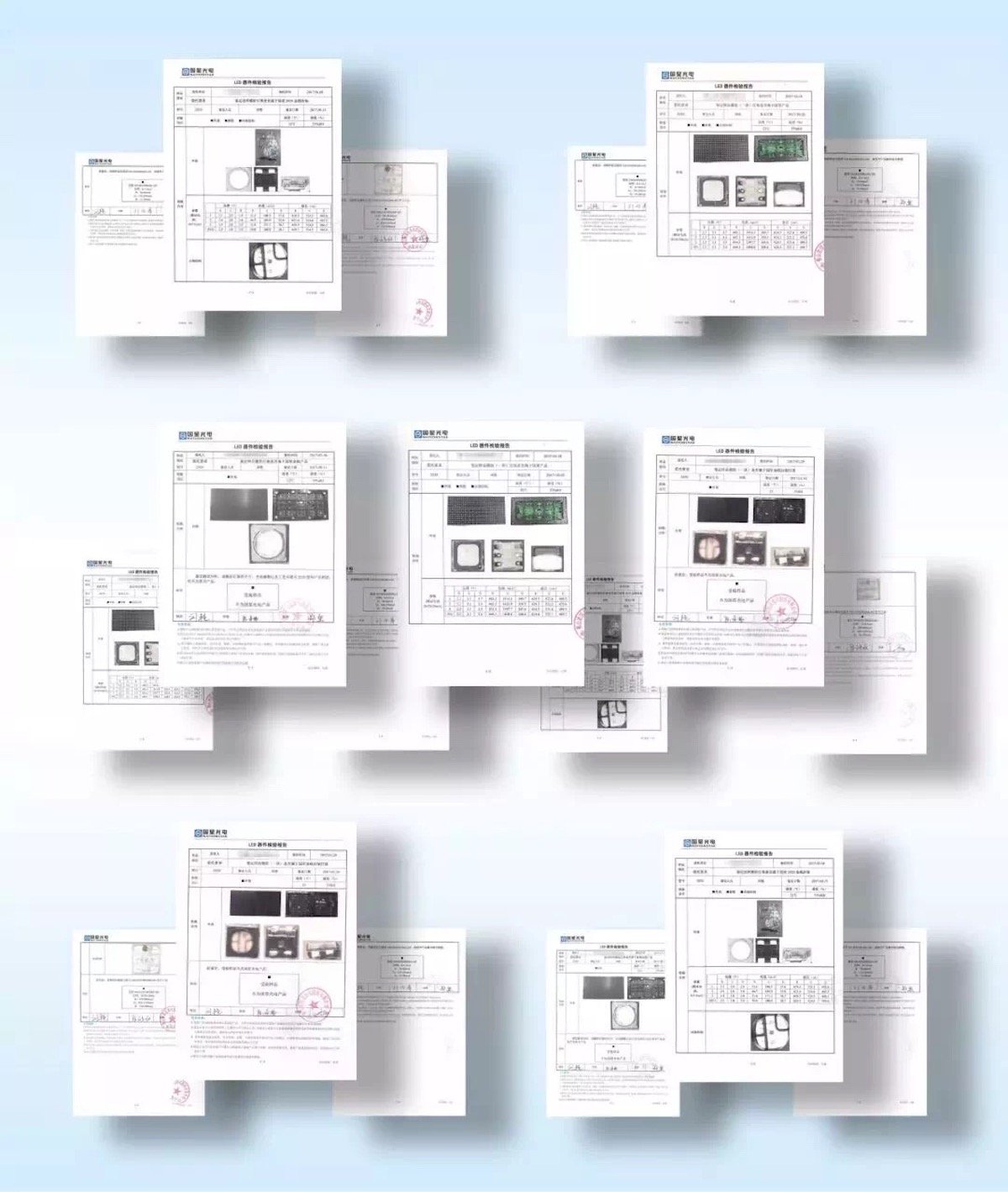 1,Not enough space for installation
  
2,High cost for installation frame
  
3,Difficult for maintenance
The ultra-light, ultra-thin, uniform color of the smart module significantly reduce the overall screen thickness and the overall screen weight, also save the cost of steel structures for customers, reducing the difficulty of approval, and helping customers create more attractive outdoor led displays. Good heat dissipation design, eliminating cost of air conditioners and reducing the daily electricity cost, is the best outdoor large-screen product to create landmark projects.